LOVE! HERE! NOW! November 20, 2014
Comedy Central @Midnight show, Last Question. End of show. Nov 4, 2014
Live in the Moment!  Don't get Old! July 4, 2014
a href="http://leftbankmag.com/2014/08/30/words-interview-matthew-silver/" rel="attachment wp-att-4813″>Words // Interview: Matthew Silver, August 30, 2014 and then Part 2
Matthew Silver:<<We Need A Silly Revolution!>> July 6, 2014
*01 Matthew Silver, Performer – New York City, July 28, 2014
Wapaa! -Jesus esta aqui? Jun 26, 2014
Paradigm Shift Radio 96 – Radical Love Filled Art w Matthew Silver:  Professional Wackadoodle
With Matthew Silver The Love Man June 10, 2014
On The Fly: Words of Wisdom on My 29 WFTC, July 7, 2014 in Minneapolis
Japanese TV Show Viking Appearance, I'm at the 4:04 mark, May 27, 2014
Man rents studio-turned-jail cell July 7, 2014
Off The Air, HAIR September 5, 2014
The Spirit Science.net Spiritual Warrior in a Speedo Decides to Start a Revolution. Love is the Answer! May 21, 2014
Lunatic Wake Up Call -Preston & Steve's Daily Rush 93.3 WMMR, July 8, 2014
Episode 93 Love & War July, 10, 2014
Va-cage-tion Rental by Owner July, 2, 2014
Matthew Silver's Circus of Dreams Continues to Inspire & Entertain 11/11/2014
No Pants, All Love for Matthew Silver in Apple Store 7/23/2014
Spreading a Message In Your Undies Has Never Been So Awesome 5/15/2014
# 29 Matthew Silver, November 2014
You're Awesome- Matthew Silver Says so! August 19, 2014
Someone Finally Psychoanalyzed NYC's Wackiest Street Performer, October 3, 2014


The Truth Behind the Viral Prophet Matthew Silver, July 2014
It's a Lunatic Bum.  It's a New Age Tom Green. It's Matthew Silver:  The Great Performer June 27, 2014
Meet Matthew, The Pacifist 'Clown' Who Brings Burning Man To NYC, April 15, 2014
Wild Performance Journey of Matthew Silver's "Circus of Dreams" 1/27/2014
The Bowery Boogie – Swinging Balls: A Recap of the 15th Annual Mr. Lower East Side Pageant (photos) 1/6/2014
Uncensored New York: Circus of Dreams, Brooklyn's Own Adventure in Wonderland 10/29/2013
Best Bar for a Weeknight – 2013
HIPSTER MATTHEW SILVER IS NOW PERFORMING FOR PRE-SCHOOLERS.  10/05/13
PRESCHOOL'S FIELD TRIP EXPOSES YOUNGSTERS TO NYC'S EPIC WACKINESS 10/4/2013
Get Weird in Brooklyn with Matthew Silver's Circus of Dreams
Read more at http://brokeassstuart.com/blog/2013/08/28/get-weird-in-brooklyn-with-matthew-silvers-circus-of-dreams/#1TYkOjjejpD8miyV.99 8/28/2013
I'M ON THE TV SHOW ODDITIES!!!! – it's the Science Channel YO!!!  5/2013


Dumb Love 1/26/2013

Sample Familiar Urban Art with Outlet Fine Art 1/02/2013
Eric J. Battin's Graduate College Project
The Great Force Perceiver (inspired by me) December 15, 201
Matthew Silver December 5, 2012
This is What Matthew Silver's Up to Today 12/3/2012
Matthew Silver The Great Performer is in the House! 11/6/2012

Matthew Silver, The Great Performer is simply silly for a living 10/30/2012
Mark In The City
Matthew Silver, the great performer 10/16/12

Masterbeard Theater Presents 10/12/12
the Shellhammer
People Watching  10/9/12
10 People You'll Only See in New York City 10/8/12
Matthew Silver:  The Great Performer!  Is He Really… What Other Story is He Telling? 10/3/12
Is Idiot a Genius? 9/26/12
New York's The Great Performer  September 9, 2012
The Great Performer Matthew Silver Union Square, New York City:  September 5, 2012
____________________________________________
Video:  An Interview With Union Square "Bully" Tyrone:  September 2, 2012
__________________________________________
Artiste de rue se fait jeter ses affaires sans raison:  August 31, 2012
__________________________________
The Village Idiot's Bully:  August 31, 2012
___________________________________
The Day Tensions Rise in Union Square:  August 31, 2012
__________________________________________
Videos: Union Square "Fountain Gang" Bullies Performance Artist, Others:  August 30, 2012
___________________________________
Village Idiot Vandal:  August 21, 2012
________________________________________
Matt Silver Beaten Up by DieHipster – Public Service Announcement – August 18, 2012
Breaking News: Attention seeker finds sought-after attention.  August 16, 2012
Strange Street Performer / Mindset Equals Money:  8/13/2012
Performance Artist Matthew Silver Keeps New Yorker Staring: August 3, 2012
Written by Jen Ortiz
Matthew Silver
 is easy to spot. In fact, it's hard not to gawk.  New Yorkers aren't strangers to sidewalk madness but even the most jaded city-dwellers stop and stare. And on this Tuesday evening, the 33-year-old New Jersey native has attracted a large crowd of onlookers at the front steps of Union Square.
More
…
9 Performance Artists: Summer 2012, Volume 1 No.8: August 2nd, 2012
________________________________________________________
The Rules of Grace-Performance art thrives at 840 Broadway: July 29, 2012
Street Performer's Antics Offend Some, Entertain Others:  July 25th, 2012
[Real] Brooklynites just don't understand ART:  July 12, 2012

A Night of Performance Art Brings Soho Back to Its Roots:  July 11, 2012
Village Idiot Sobered by Dusty:  July 1, 2012
"עושה שירות ליקום" translated: Doing Service to the Universe
ORIGINAL ARTICLE POSTED IN "YEDIOT AMERICA"
  Written May 2, 2012
Matthew Silver Wants to Open Your Love Portal:
He flails about in a superhero costume and does a leaping kick in the air. His funny noises are interspersed with sweeping statements about love. He runs in place, dances, jumps and crouches ninja-style.
Matthew Silver Discovered that healers are also huggers
Slum Goddess – A Life of Lunacy
1. When Performance Art and Crazy Collide
2.  Insane-Acting person is Actually a Performance Artist
1.  Heartpocalypse    2. Mother and Son
Performer Battles Demon Under J-Train: Dec 28, 2010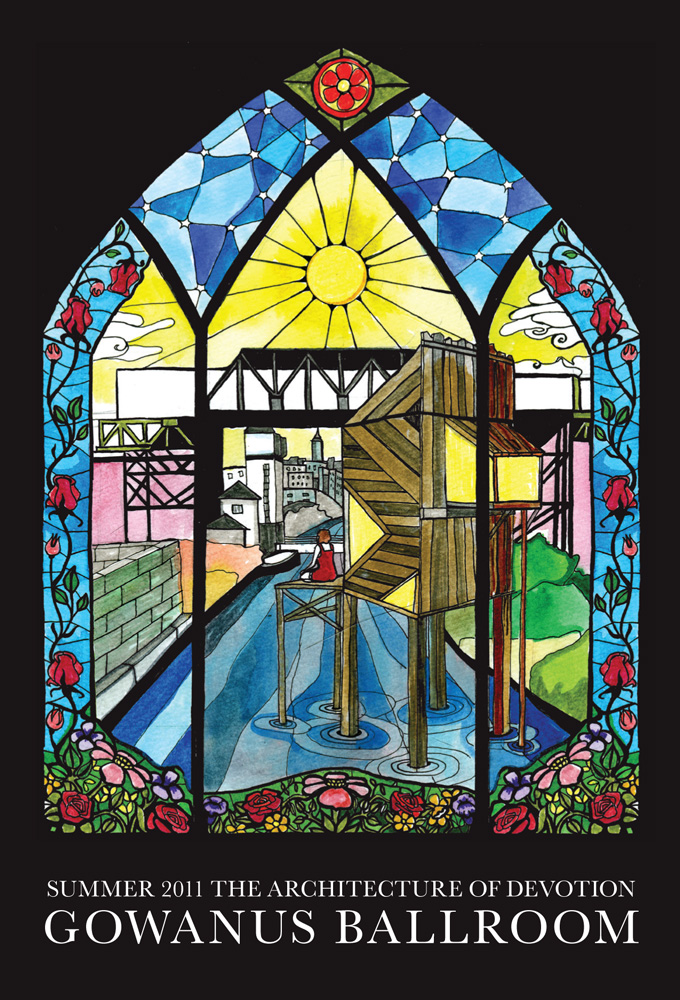 Issue 635 : Nov 29–Dec 5, 2007;  Boogie Night: Cosmological Jestor or Village Idiot?  A Billyburg street performer will take whatever he can get–as long as your're grooving along
Check the links under the "Bedford Ave. Dancer" on the Curbed Blog
The Gowanus Lounge – Bedford Avenue Dancer and Friends Do Performance Art: December 4, 2007